Description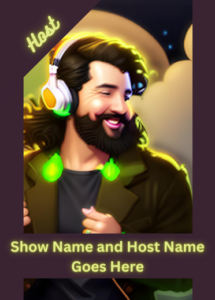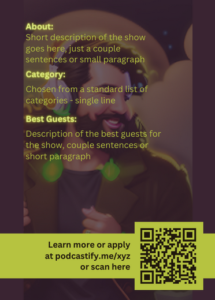 Tired of business cards ending up in the recycling bin? Step up your networking game with our cutting-edge collectible trading cards designed exclusively for podcast hosts!
Imagine the thrill of trading cards meets the power of personalized podcast promotion. That's the innovation we bring to the podcasting world.
Your Custom Trading Card is more than just a piece of paper; it's a gateway to your podcasting universe. Complete with a unique link and QR code, it guides recipients to the destination of your choice–whether a website you already have, or a custom made landing page created by us for a separate charge.
If your podcast is the magnet for your ideal audience, this is the turbocharged funnel you've been waiting for. Connect with potential clients in a whole new way, poised to convert after a conversation with you. It's a game-changer for your podcast and your business!
The magic happens when your card changes hands, introducing you to a whole new network of potential guests and collaborators. Find your perfect matches faster and expand your reach in ways you never imagined.
With our Podcast Host Trading Cards, you'll get:
Custom Trading Card Design
Printing and shipment of a deck of 100 cards for your show
Ready to take your podcast to the next level? When you order, we'll schedule a detailed discussion to ensure your card and associated pages are a perfect reflection of your brand. Elevate your podcasting journey with Podcast Host Trading Cards today!